Principal's Message
---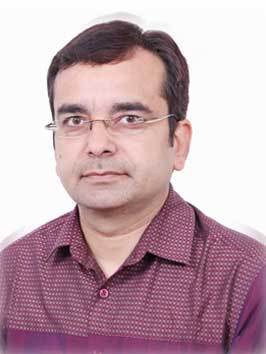 On behalf of the staff and students of Modern Ways Model School Sector 29-C, Chandigarh. It is my pleasure to welcome you to our Web site. I feel immensely happy to welcome you to the Academic Year which is full of activities and responsibilities for all of us the parents, teachers and students.
As we are fighting some battle or the other every day and what the challenges and chaos change their shape every moment the level of adaptability expected from us will be very high which can be achieved only through quality education. We are concerned with all areas of child development and our intention is to provide both the teaching and environment to facilitate happy healthy and enriching educational experience. The equipment and materials help available help to provide a sound basis for each child to develop concentration, independence and self confidence. As a community school we do not hesitate to involve parents through doing so together the school community ethos becomes an invaluable "living" aspect of children experience-something that could almost certainly not be achieved by staff alone to the same degree. Our constant aim" Bringing out the best in our Students". is our constant aim
We encourage all our students to develop their individual talents to the full whilst to aspire to excellence in all they undertake, whether it be the classroom, on sports field or in any magnitude of CCE which we are able to offer here. We are collectively committed to make all our students exemplary of modern learning. While it takes constant work to cultivate an environment that can sustain such high achievement and positive energy, we are happily dedicated to prepare our students to be citizens and leaders in new Millennium.
Modern Ways Model School is a happy and fun place to be. Trust your children to the school and we will deliver happy and confident achievers in return. We look forward to meeting you and welcoming you to our happy, successful and vibrant school.
- Er. Girish Sachdeva